Through the Support Hub integration with MailChimp, you are able to manage the subscription status for your customers directly from Support Hub. 
Subscription status can be managed for each customer individually, as well as for a selected group of customers or all customers at the same time. 
You can manage the subscription status for a specific customer from his profile section or from a ticket page of a ticket that he has created.
If you are on customer's profile page, you can access the MailChimp activity by clicking the MailChimp link inside the navigation section below the user's avatar.
The MailChimp activity page, as well as the sections that are available on that page, are explained in the screenshot below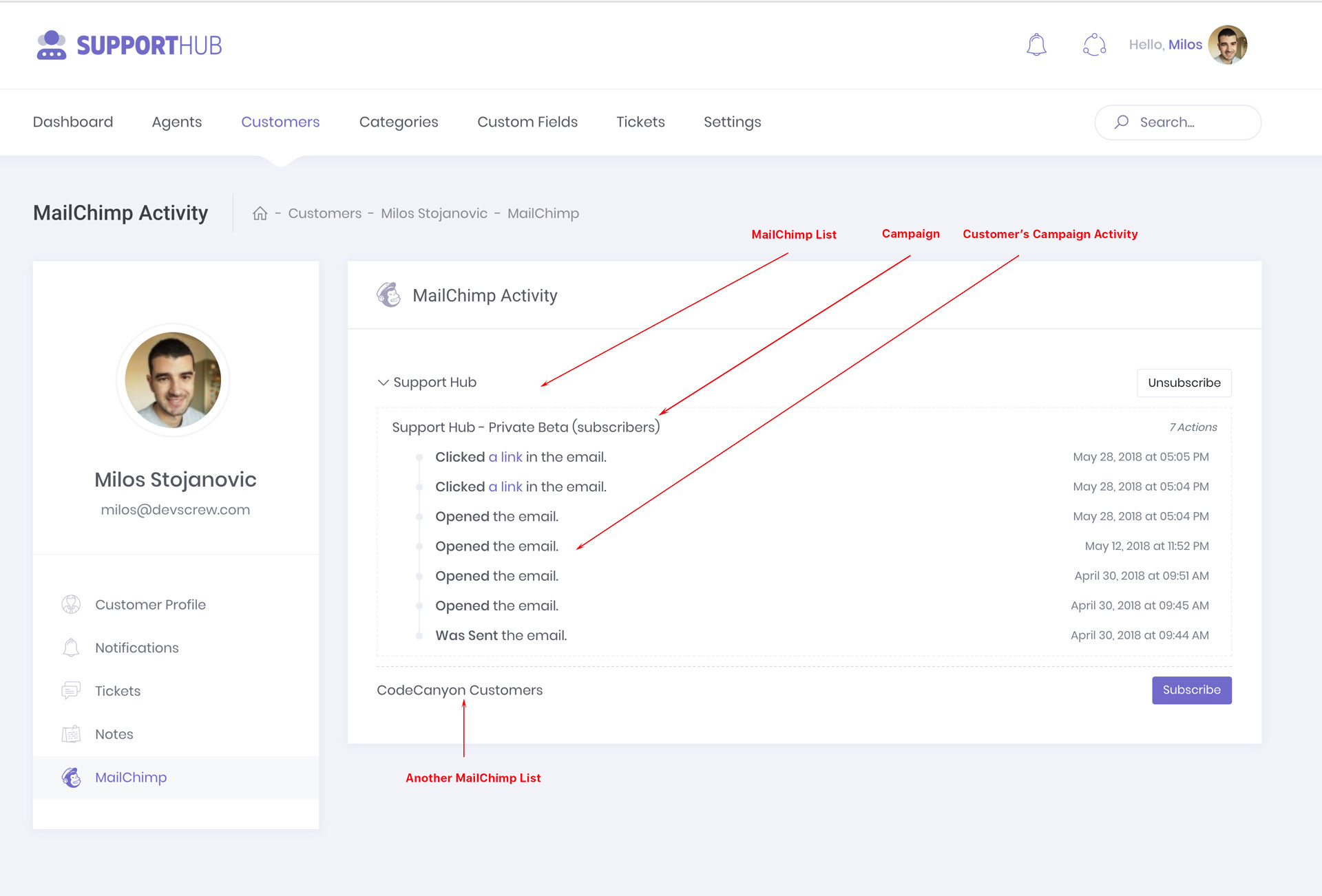 If you want to subscribe or unsubscribe the customer from a specific MailChimp list, just click on the Subscribe or Unsubscribe button to the right of the list's name.
MailChimp activity information can also be seen from a ticket page,  which allows you to easily check if you have sent any email campaigns to this specific customer in the past.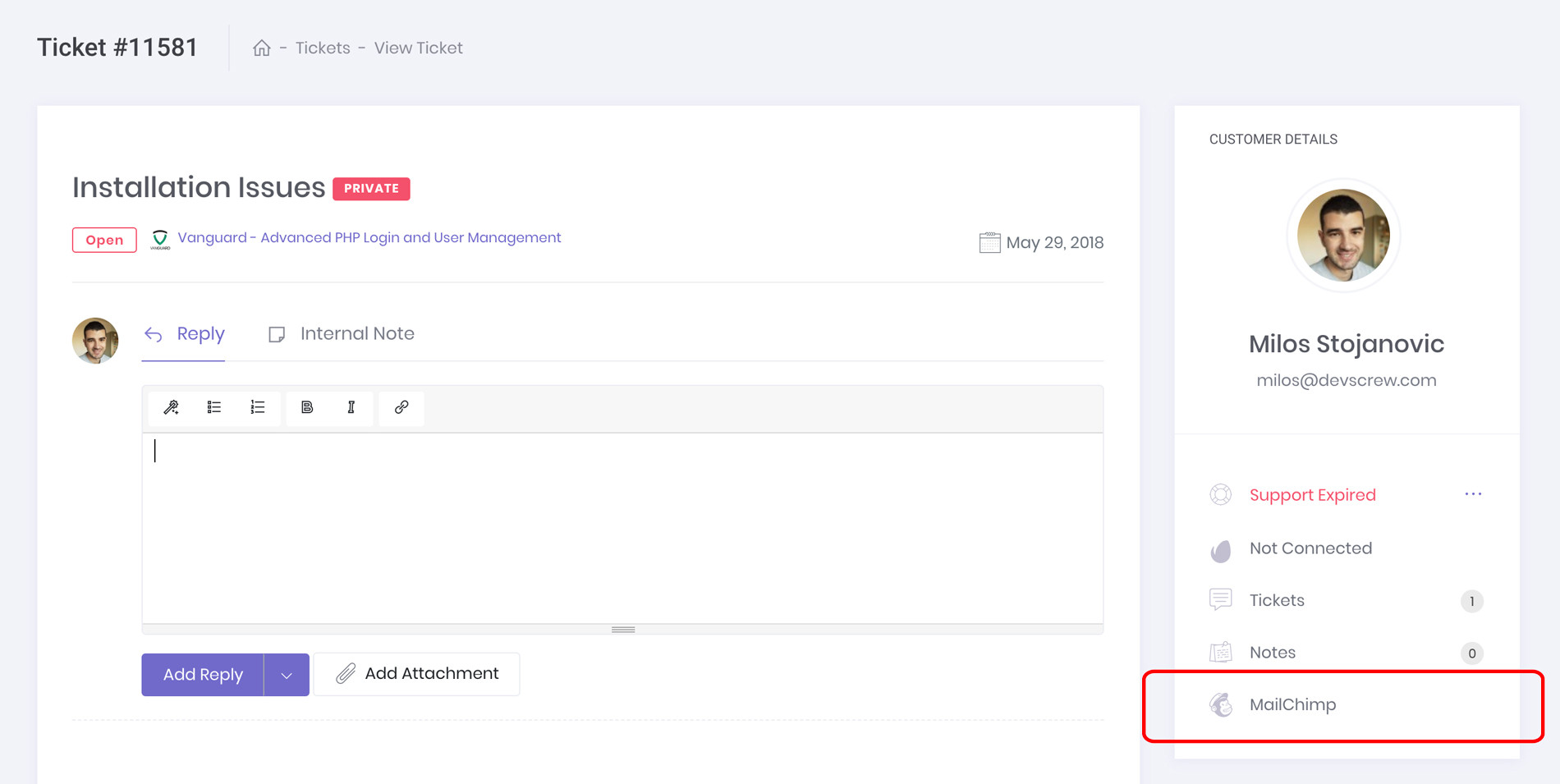 You can also manage the subscription status for multiple customers at once directly from your Customers page.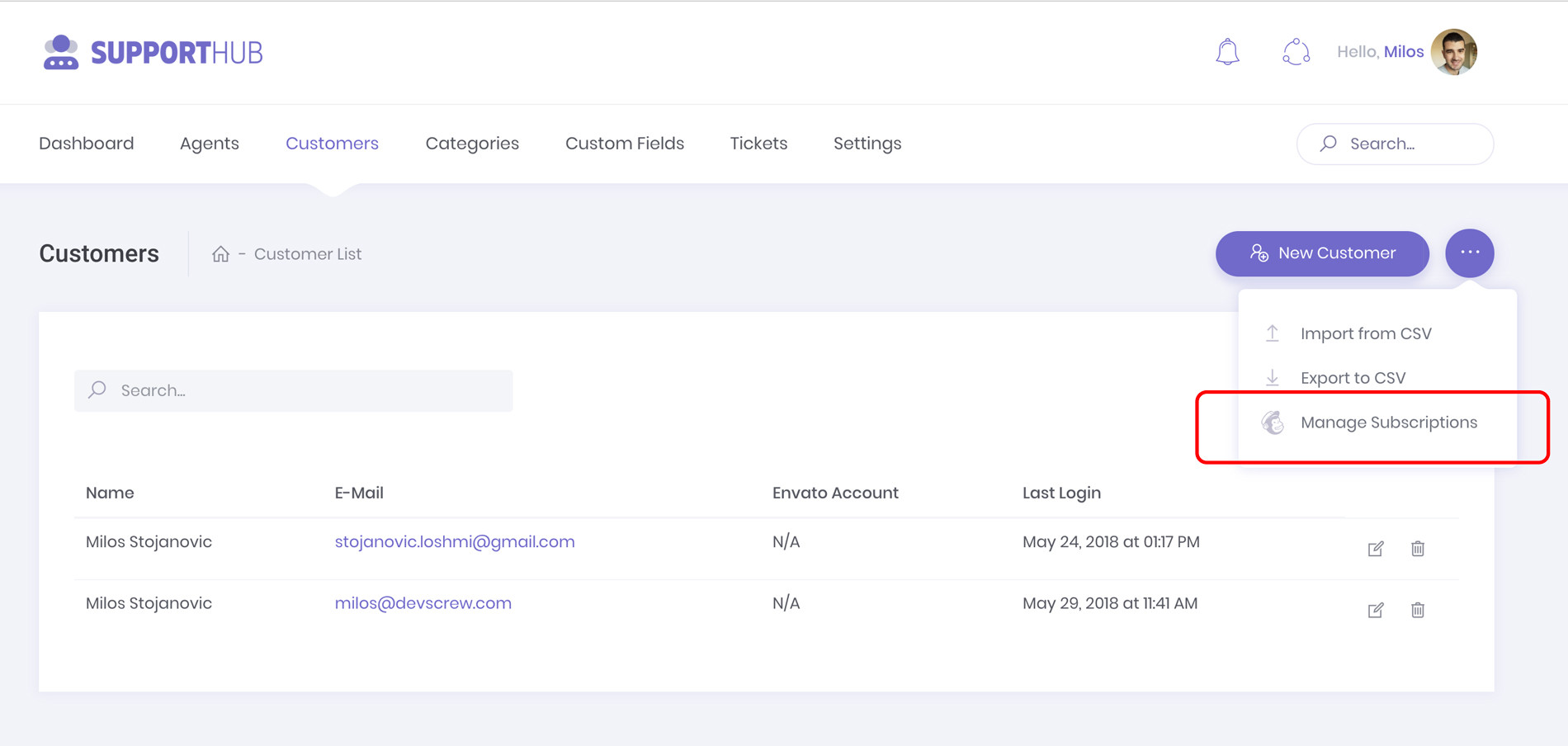 After clicking the Manage Subscriptions link, a modal popup will appear from which you can subscribe (or unsubscribe) a specific group of customers to (or from) the selected MailChimp list.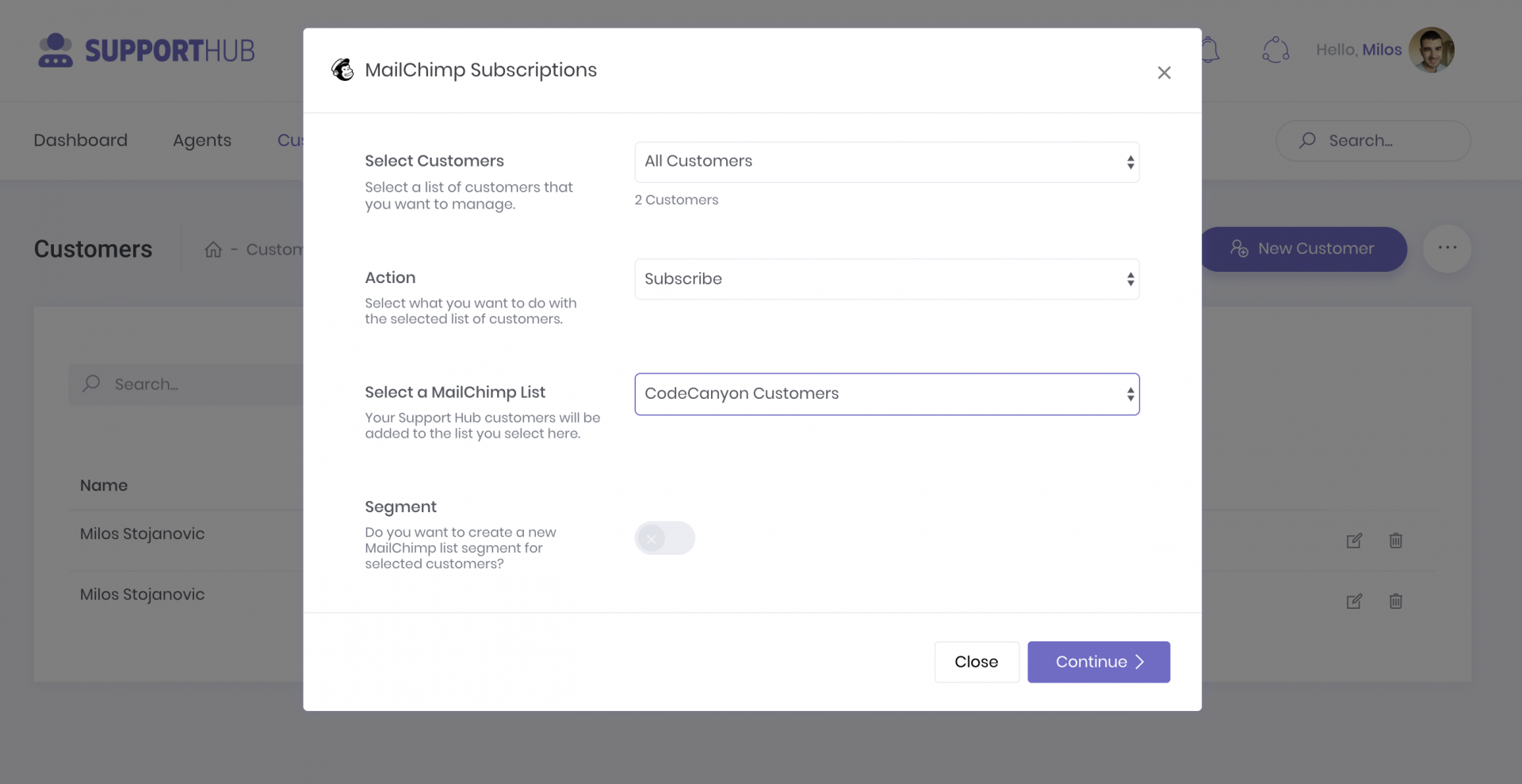 If you want, you can also create a MailChimp static segment directly from this page, which will allow you to easily group only those customer that you have selected and subscribed in this batch.